Soil : All our selections come from the area of "Mourels" and from the slopes of Siran that strecht alongside the foothill of the "Montagne Noire". On those two soils, the sandstone is predominant and the due South exposition results in perfectly ripen grapes.
Style : Rich and deep with marks of black fruits and "garrigues". In mouth the wine is full bodied with silky tannins.
Serve at : 60-62° F
Storage : Up to 10 years

Soil : The Limoux vineyard is located at the foot of Pyrenees, 25 km from Carcassonne. Principal varieties are Chardonnay, Chenin and Mauzac. The AOC is located in a confluence zone between the Mediterranean and the Atlantic, which means that it enjoys good sunlight and rain all year long. There are four terroirs in this appellation : Autan, Méditerranéen, Océanique and Haute Vallée. At an altitude of 300 to 500 metres, haute vallée is particularly well suited to Chardonnay
Style : Rich with marks of citrus, almond and brioche. In mouth the attack is fresh with a nice volume.
Serve at : 53-55° F
Storage : Up to 7 years.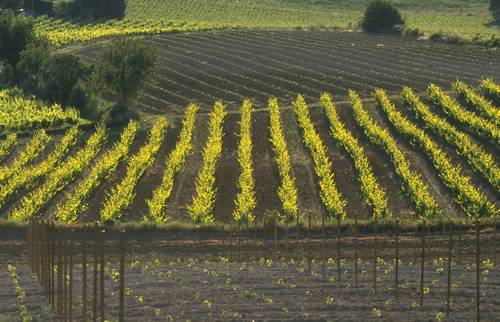 Soil : The la Clape massif is a small limestone peninsula located between Narbonne and the Mediterranean. The AOC applies to 625 hectares of vineyard. The soil is a mix of hard limestone, red clay, gravel, molasse (sandstone, shale and conglomerates) and scree. Principal varieties are Syrah, Srenache, Mourvèdre, Carignan and Cinsault. La Clape benefits from light rainfall and strong sun, with wind. This AOC is marked by summer sea breezes, which come to nourish the vineyard and ensure that the mature grapes are full of aroma and phenols.
Style : Deep and complex with marks of black fruits and pepper. In mouth the wine has volume and freshness with a silky final.
Serve at : 60-62° F
Storage : Up to 10 years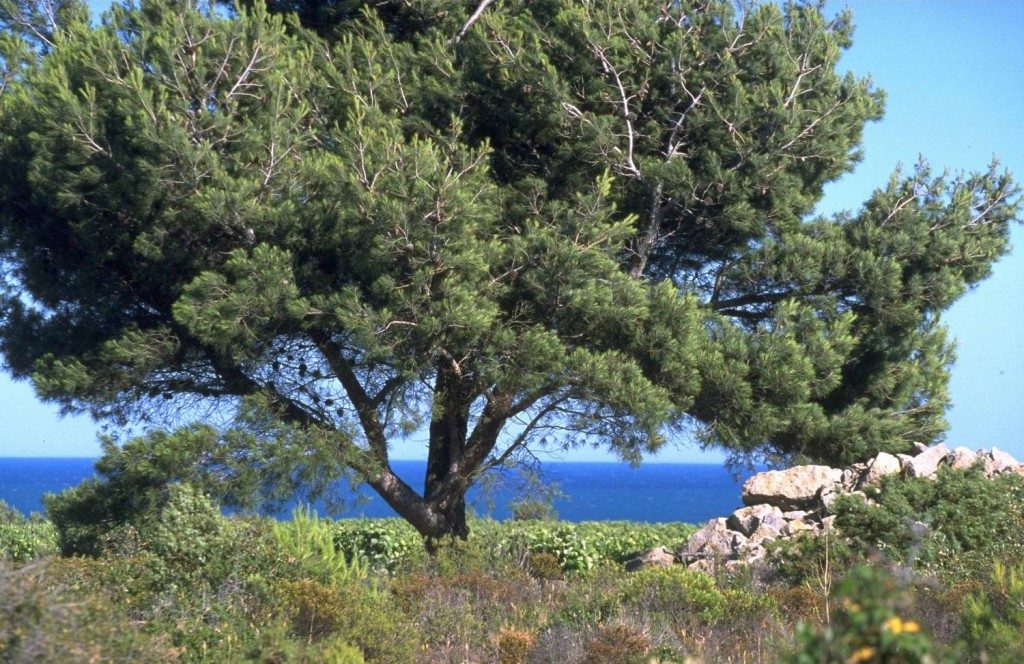 Soil : Located 20 km north of Montpellier, the Pic Saint Loup AOC is the most northern of the Languedoc appellations. Its 900 hectares of vineyards are planted on limestone-clay and limestone-marl soil. Principal varieties are Syrah, Grenache, Mourvèdre, Carignan and Cinsault. In summer, while the grapes are ripening, the temperature in this area varies greatly from day to night, which favours the development of fine, concentrated wines. Pic Saint Loup is known for its unique climate, which persists, regardless of the year.
Style : Marks of red and black fruits as well as violet. In mouth the wine is rich, fresh and mineral.
Serve at : 60-62° F
Storage : Up to 10 years

Terroir : Située à 20km au nord de Montpellier, l'AOP Pic Saint Loup est la plus septentrionale des appellations du Languedoc. Ses 900 hectares de vignes sont plantés sur des sols argilo-calcaires et marno-calcaires. Les principaux cépages sont : la Syrah, le Grenache, le Mourvèdre, le Carignan et le Cinsault. En été, lors du cycle de maturation des raisins, les écarts de température diurne et nocturne sont très importants et favorisent l'élaboration de vins fins et concentrés. On parle de singularité climatique du Pic Saint Loup qui subsiste quel que soit le millésime.
Style : Notes de fruits rouges et noirs ainsi que de violette. En bouche, le vin est riche, frais et minéral.
Servir à : 16 – 17°
Garde : Jusqu'à 10 ans