"We are inspired by permaculture and the ecosystems found in natural environments such as the garrigue and in the garrigue and the Cévennes forests.
Our main objective is to create an environment rich in biodiversity, resilient and balanced within which our vines evolve."
IN THE CEVENNES
The parcels IGP Cévennes are surrounded by tress and garrigue. They benefit from the freshness of Mount Lozère typical of the Cévennes climate.
The harvest allows us to elaborate our 100% Viognier cuvée Sélection Parcellaire.
IN LIMOUX
Nestled on the slopes of the Villelongue and Loupia valleys, our vines benefit from the cool oceanic climate. We grow
Chardonnay, Pinot Noir, Malbec, Chenin and Cabernet Sauvignon to complete our Sélection Parcellaire range.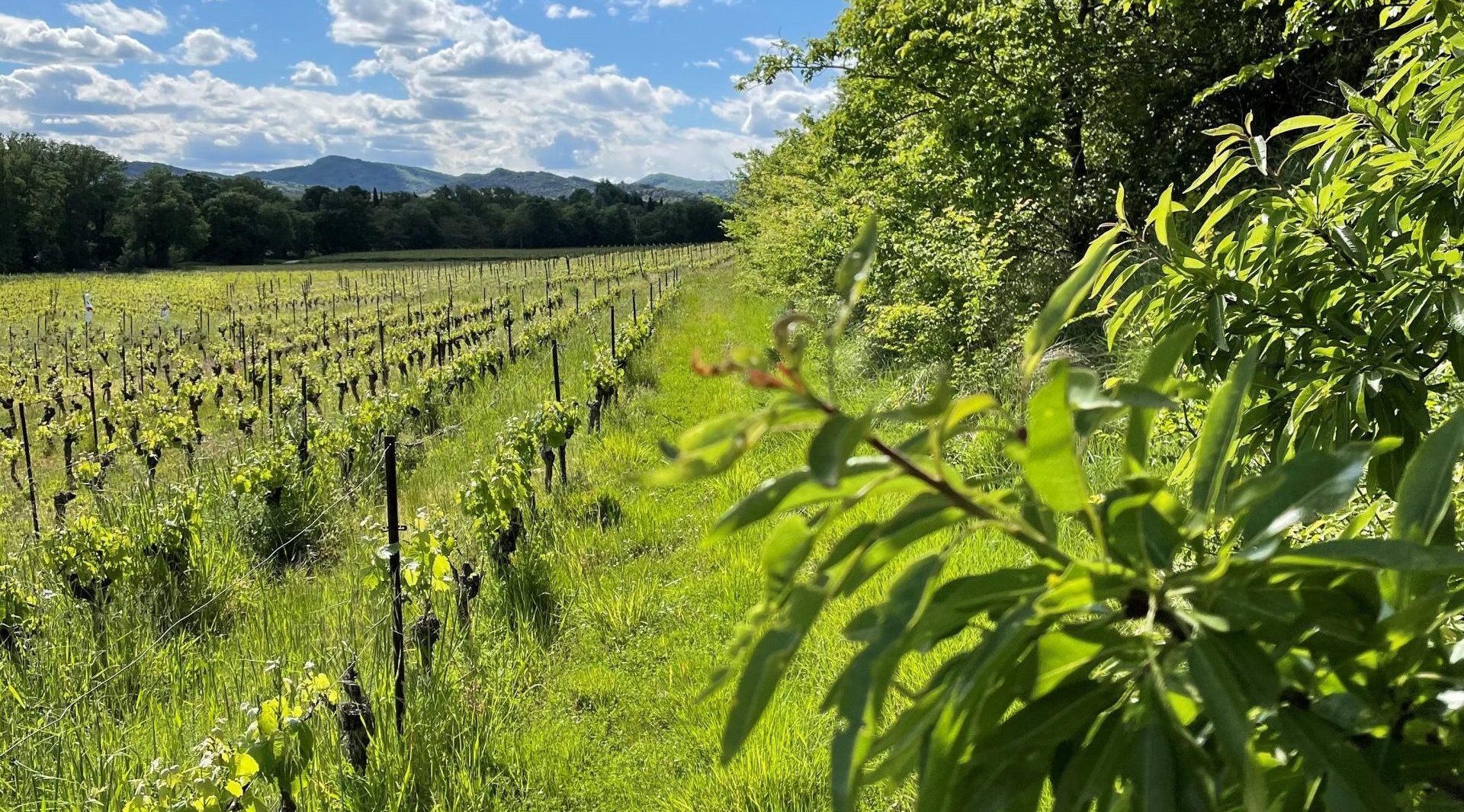 Biodiversity is the living fabric of our planet. It covers all natural environments and life forms (plants, animals, fungi, bacteria, etc.) and their interactions.
By respecting biodiversity, our vines evolve in balanced and resilient ecosystems. This allows us to fight naturally and effectively against diseases, drought, frost, erosion…
GRASSING…
We no longer work the fields and let the grass grow until the beginning of July. The legumes grow and capture nitrogen naturally.
The grasses are aerating the soil and bring organic matter when crushed. This also allows for better storage of rainwater.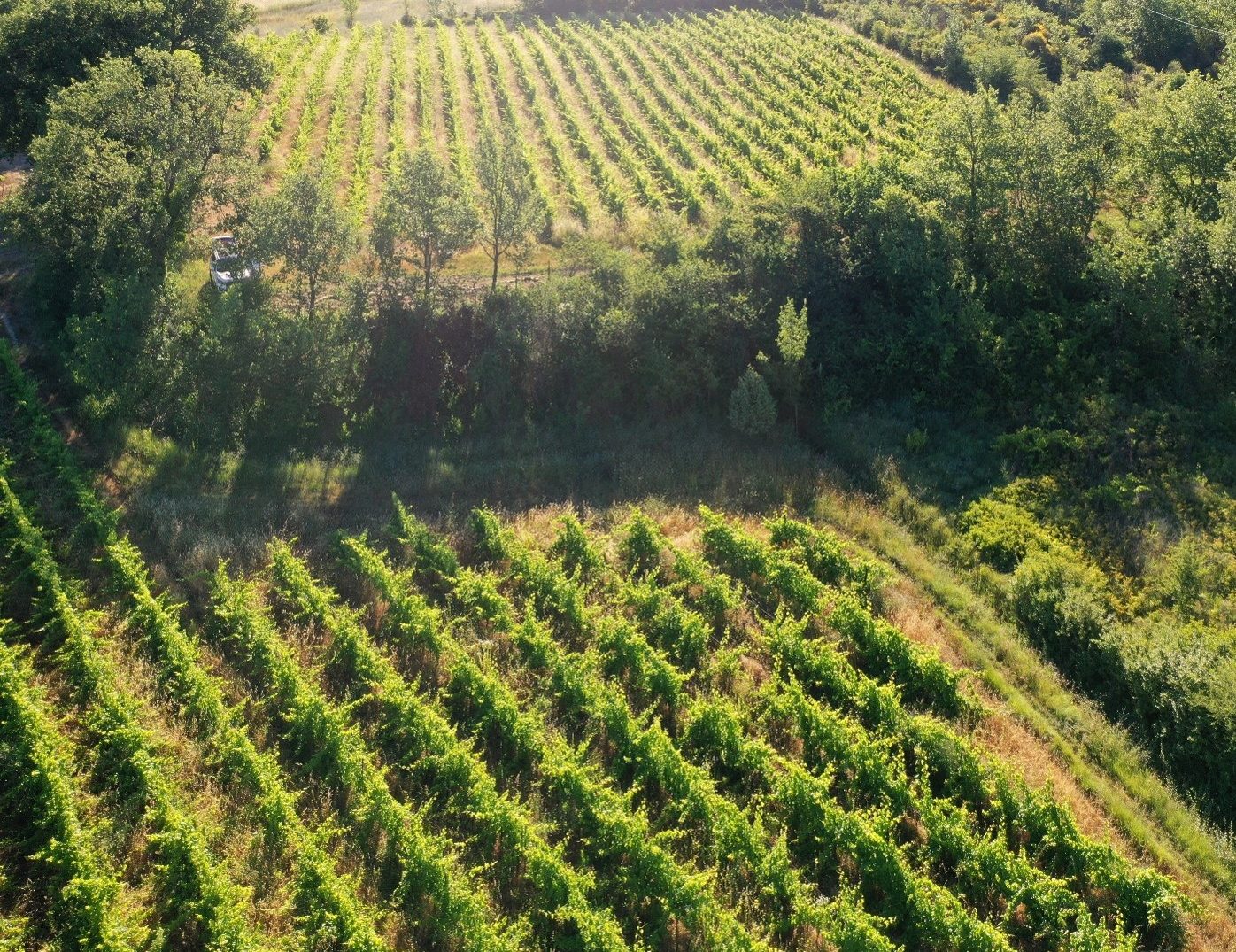 TREES & SHRUBS…
We have also encouraged the natural growth of trees and shrubs and have planted trees and Mediterranean plants around our vines.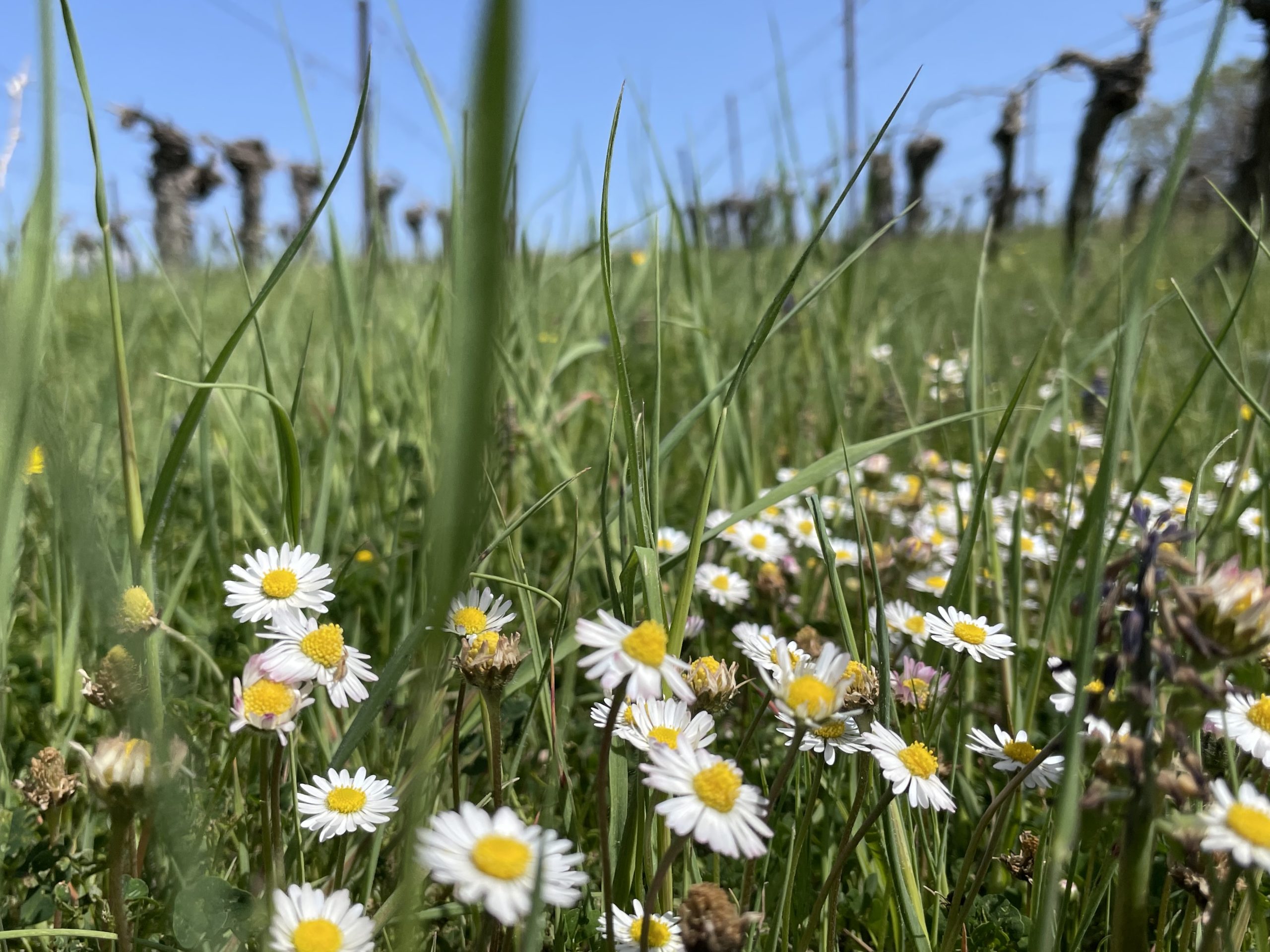 SOIL LIFE…
This technique fosters an ecosystem rich in bacteria, fungi and mycorrhizae. The bacteria will mineralize the nitrogen captured by the legumes. The fungi will avoid the hegemony of mildew and with the mycorrhizae will degrade the organic matter and improve the soil.